Sale!
EVO Shaver Small Mini Electric Shaver Travel Men's Shaver Sharp Pocket Size Outdoor Tool Type-C USB Rechargeable Self Sharpening
72 in stock
Description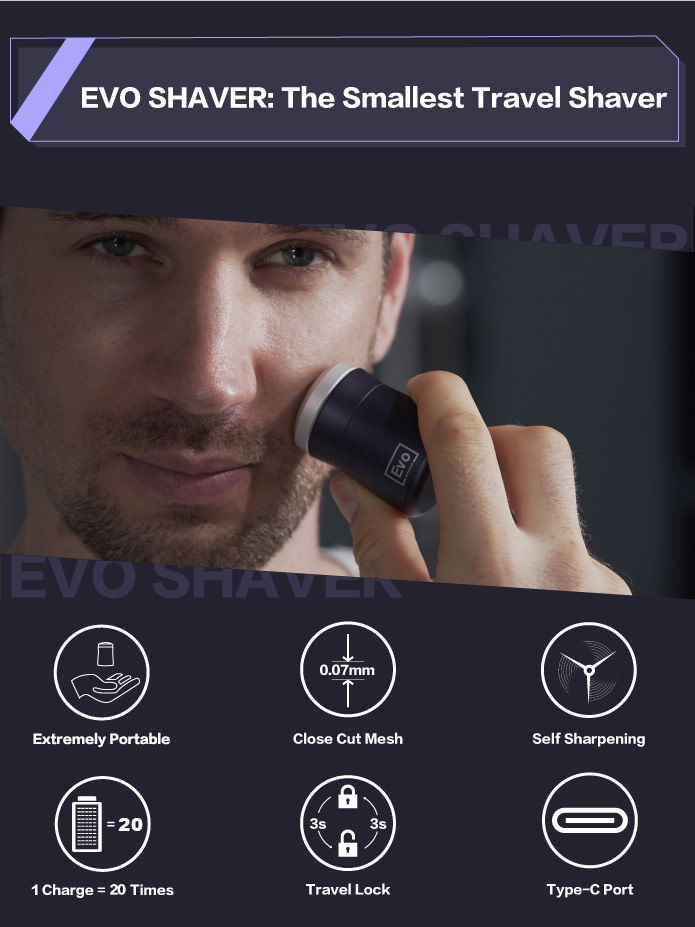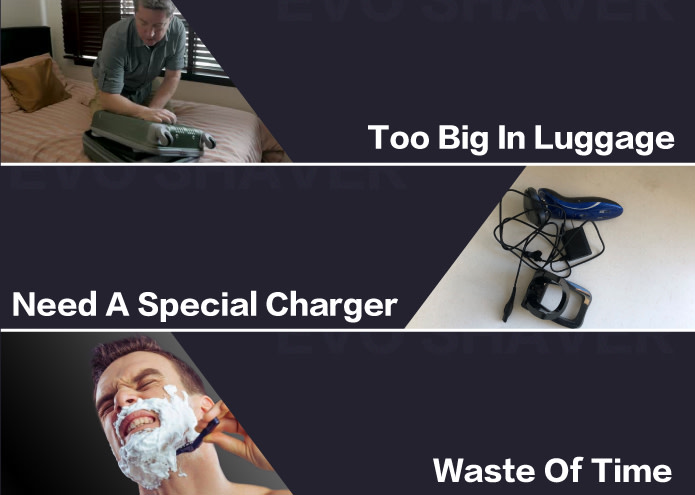 An electric shaver is an essential men's grooming item. However, the size of traditional electric shaver is big and not easy to carry. Some electric shavers even require to be charged with a special battery charger before continues using. Of course, you can use a razor instead when you travel but it often takes longer to shave with a manual razor. As you will have to apply grooming products such as shave cream and aftershave solution which is a waste of time, and you can only use a razor in the bathroom.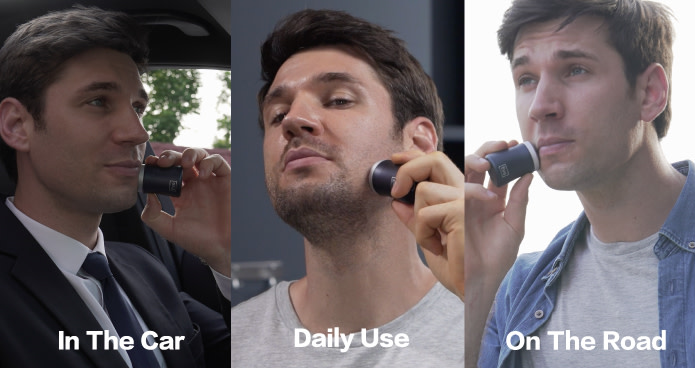 If there is a shaver that can be small enough, then you can clean up your beard anytime, anywhere to maintain your best image and look good all the time.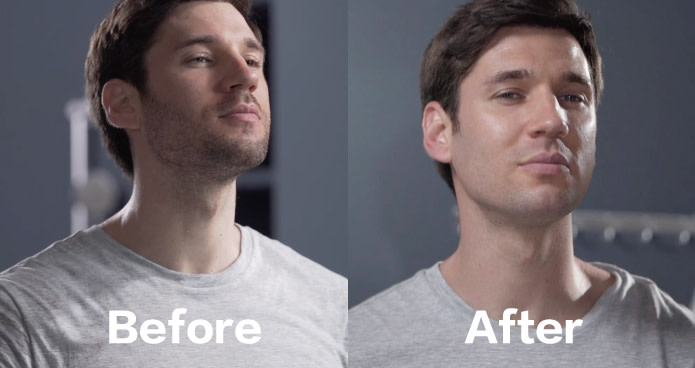 The blade of EVO SHAVER is composed of stainless steel outer mesh blade net and inner blade. The mesh thickness of common shavers is more than 0.15 mm, and for EVO SHAVER is only 0.07 mm. Generally speaking, the thinner the blade net the cleaner it can shave. EVO SHAVER provides a closer and more comfortable safe shave. Also with the 6000 RPM motor speed which is 1.5 times that of common electric shavers, EVO SHAVER can provides a speedy and smooth cut. Help to achieve the cleanest shave and more effective hair removal.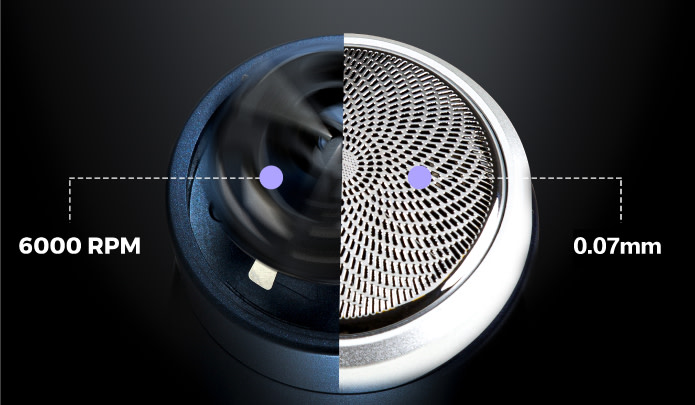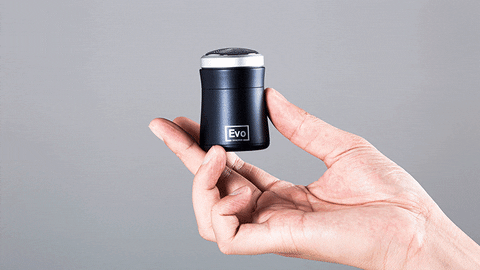 EVO SHAVER is only the size of an egg and you can easily put it wherever you want, such as in the car, your backpack or even in the pocket on your jeans or pants. You can prepare a few more EVO SHAVER for spare use and put them wherever you may need them. Shave at any time you want!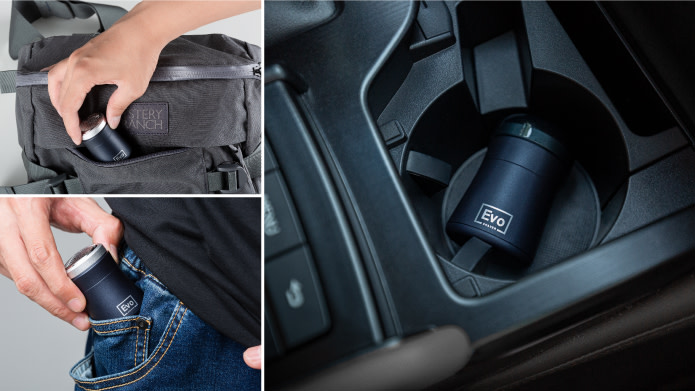 EVO SHAVER will continuously run for 35 mins on one single full charge. Each shave only takes about 1.5-2 mins, meeting your need of shave for at least 20 times which is ideally for long-term travel.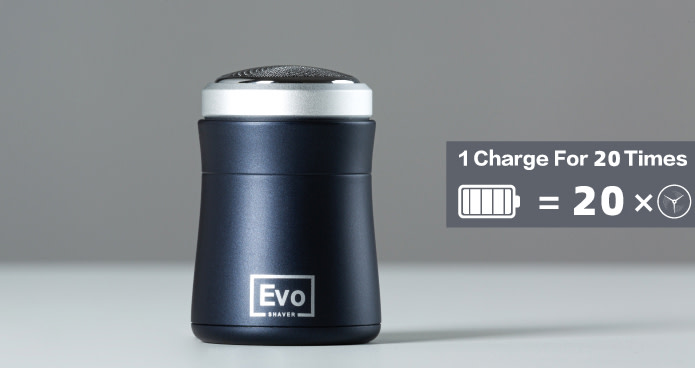 EVO SHAVER has a Type-C USB port that you can charge it with a wall charger, power bank or even your laptop through a USB cable. So you don't have to worry about the battery dying wherever you go.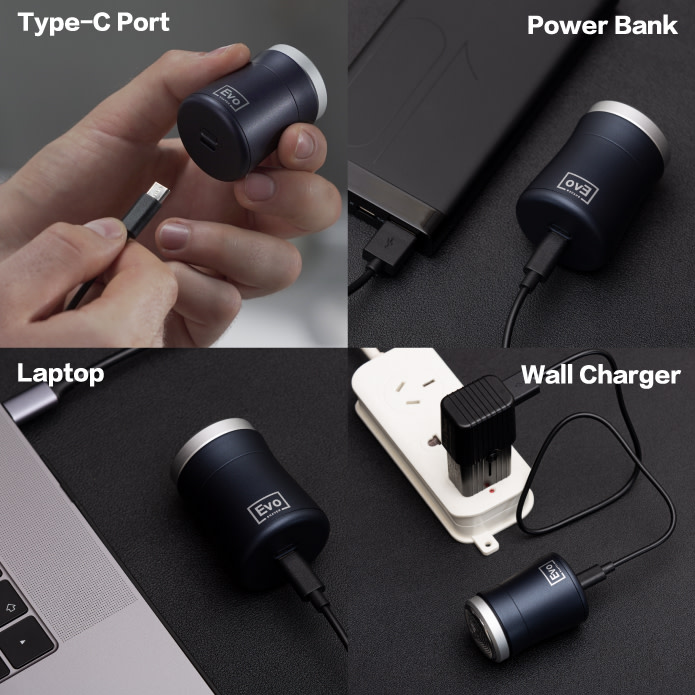 Many devices may stop working when charging with the cable plugged. This will never happen to EVO SHAVER. Perhaps one morning when you are about to shave but you find that your EVO SHAVER battery is running down. No worries, as long as you plug in the Type-C charging cable, you can use EVO SHAVER immediately even while it is being charged.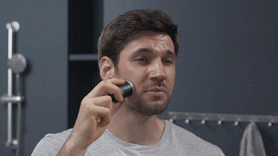 It is interesting to shave with EVO SHAVER as you can hear a beautiful sound while shaving. With exclusive technology, you can tell if you are getting a perfect clean shave on your face by the sound. Now you can shave anywhere, anytime, even without a mirror around!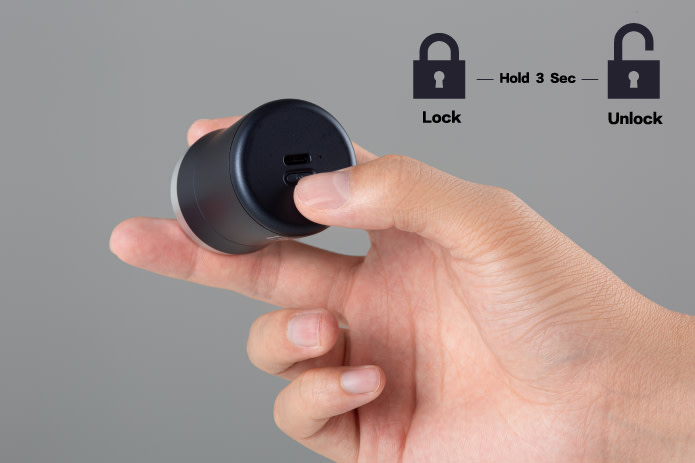 Hold the power button for 3 seconds to enter the Travel Lock Mode, which can prevent the EVO SHAVER from accidentally powering on and makes it perfectly safe in your bag or pocket. You can simply hold power button for 3 more seconds to quit the Safe Lock Mode. With this feature, you will never worry about it starts by itself in your bag or luggage.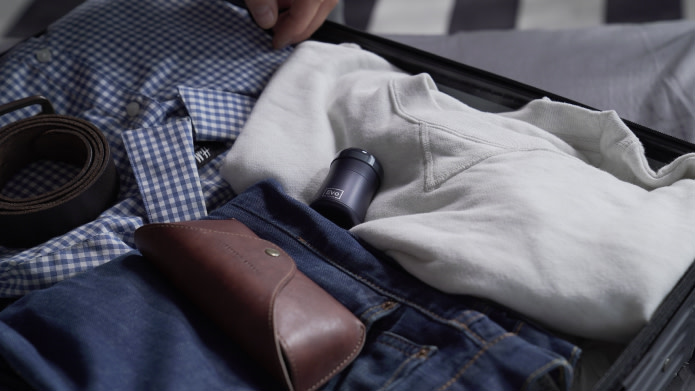 There is virtually no clearance between the blade and the steel mesh. Apart from getting a cleaner shave, it'll also repeatedly grind between the blade and the mesh blade net to keep sharpening the blade.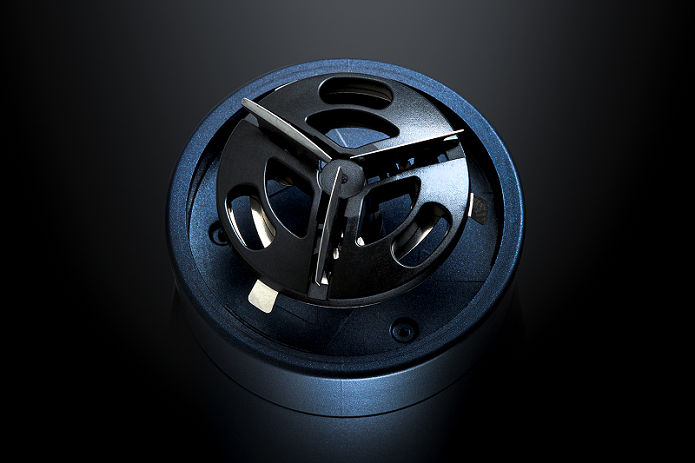 EVO SHAVER is easy to clean, how easy will it be? Just twist to remove the blade mesh and wash it under the tap, or use the brush included in the package to clean those tiny stubble stuck in the shaver blade. Easy-Peasy!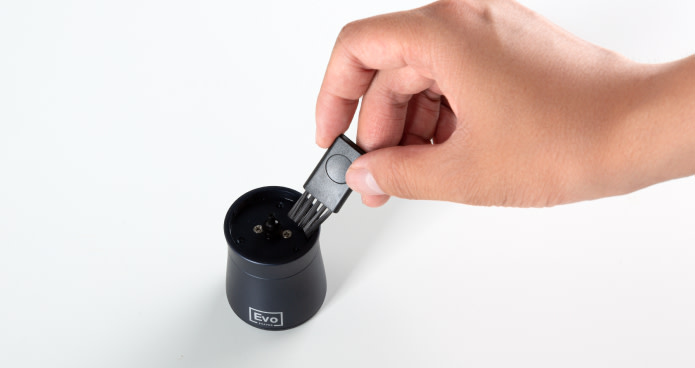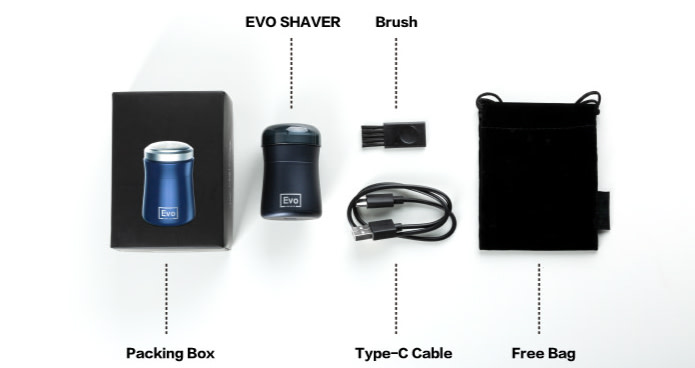 Take EVO SHAVER anywhere with FREE BAG provided in the box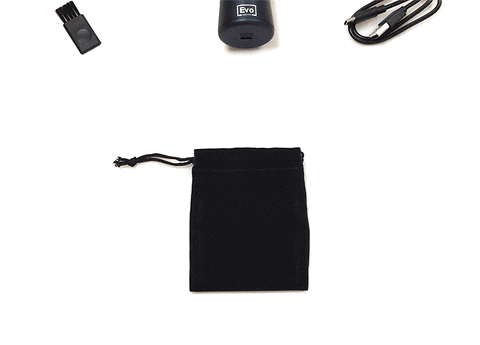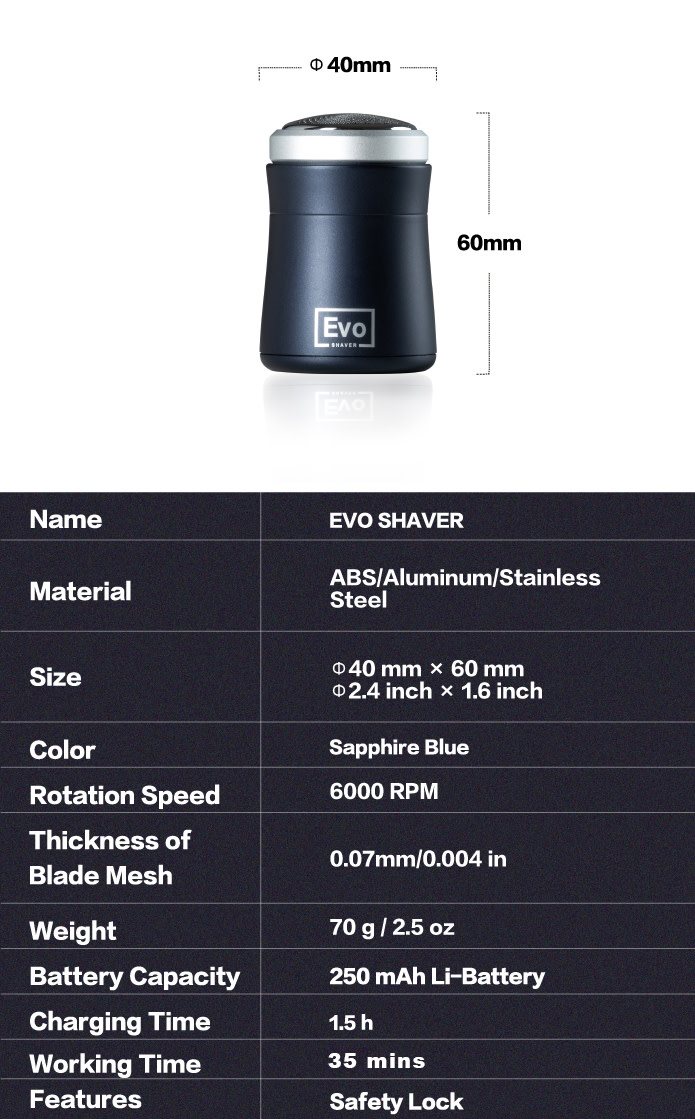 EVO Series provides the smart solutions to common travel problems. Everyone needs travel. When you leave home and travel, you may have to face a lot of inconvenience. How to deal with them? How to make your travel easier and more comfortable? All these are what we think about.

EVO SHAVER is the 2nd product of the EVO Series. Our first product was the EVO Charger, a gadget to solve the power problems while travel aboard. We successfully raised more than $165K on Indiegogo 1.5 years ago and all the perks were delivered to 4637 backers. We did our promise. And now, we start our second project — the EVO SHAVER — which is designed to meet Men's shaving requirement while travel and for daily use. We greatly appreciate the support from our previous backers and give you our sincerest thanks for backing us. We hope you will continue to support us and help us achieve the goal again this time. Once again, thank you for supporting our dreams and being so amazing!
Additional information
| | |
| --- | --- |
| Brand Name | MicroNovelty |
| Power Type | Rechargeable |
| Certification | None |
| Gender | Male |
| Origin | CN(Origin) |
| Material | ABS/Aluminum/Stainless Steel |
| Charging Time | 1.5h |
| Usage Time | 35Mins |
| Washing Mode | Do not wash |
| Item Type | Electric Shaver |
| Thickness of Blade Mesh | 0.07mm / 0.004 in |
| Rotation Speed | 6000 RPM |
| Battery Capacity | 250 mAh Li-Battery |
| Weight | 70 g / 2.5 oz |
| Size | 40 mm x 60 mm / 2.4 inch x 1.6 inch |
No more offers for this product!
General Inquiries
There are no inquiries yet.